How to extract MP3 audio from YouTube video?
When you are browsing around YouTube and finding beautiful songs in video clips or music videos, have you ever wanted to enjoy them on computer or divice such as iPod, iPhone and iPad etc.? Then the guide for how to extract the audio from a YouTube video is helpful.
ImTOO YouTube to MP3 Converter can help you download, extract, and save YouTube video clips including HD and SD video as MP3 audio files onto your computer hard drive in 2 steps.
Tip: How to extract audio from YouTube video with ImTOO YouTube to MP3 Converter
Step 1: Download and install
Download ImTOO YouTube to MP3 Converter , install and run it.
Mac users please download the ImTOO YouTube to MP3 Converter for Mac.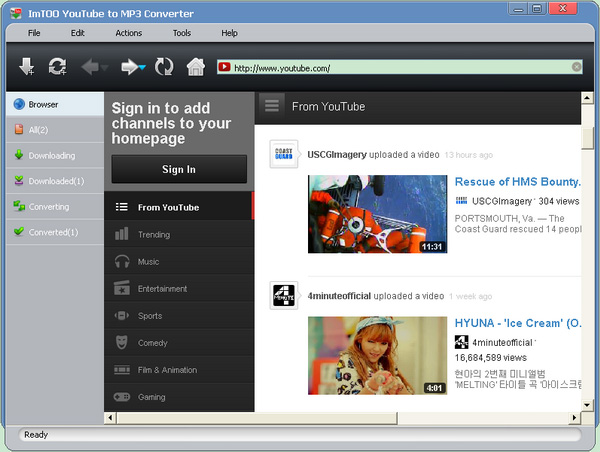 Step 2: Create a new "download +convert" task
Click "New Download" button on the toolbar to open the New Download window, then copy the URL of the YouTube video and paste it into the URL field.
Or you can drag the URL to the main window or drop zone of the program to start a new task.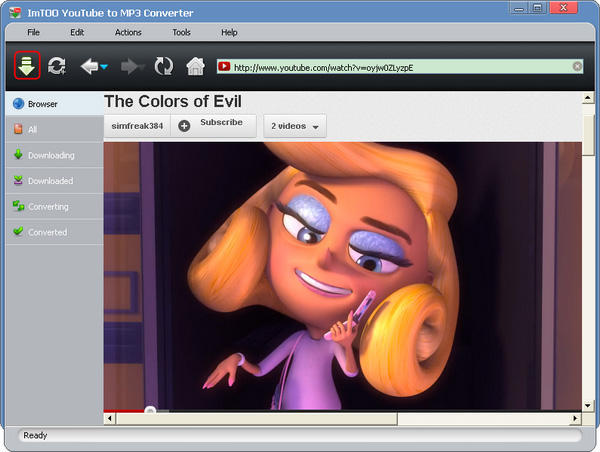 Step 3: Start Convert
Click "OK" to close the New Download dialog and return to the main window, and then the program will start the new "download +convert" task automatically or manually. Multiple tasks can be added.
Wait a while, and you will get the extracted audio from the YouTube video!
Related Tips:
Add New Comment