MKV to Blu-ray: How to convert MKV to Blu-ray disc?
Tools Required:
ImTOO Blu-ray Creator - A best MKV to Blu-ray Converter
ImTOO Blu-ray Creator is a handy Blu-ray disc burner software which can convert almost all popular video files including MKV(.mkv) to Blu-ray movie and burn to Blu-ray disc. If you're looking for an easy way to creating Blu-ray disc, this is a good choice. With it, you will no longer be confused about converting MKV video to Blu-ray disc.
Blu-ray Disc: BD-R, BD-RE, BD-25, BD-50
Step 1:
Download ImTOO Blu-ray Creator
,
Install and run it.
Step 2: Load MKV files.
Click "Add Video File(s)" button on the toolbar to import your MKV video files or simply drag and drop files into the program.
Tip: You can load up to 99 videos.
Step 3: Set target.
Click "Destination" drop-down button to choose your recoder drive.
Tip: You can also convert your MKV video files to Blu-ray folder or Blu-ray ISO image file. Just choose "Save as BD Folder" or "Save as Image(.iso)".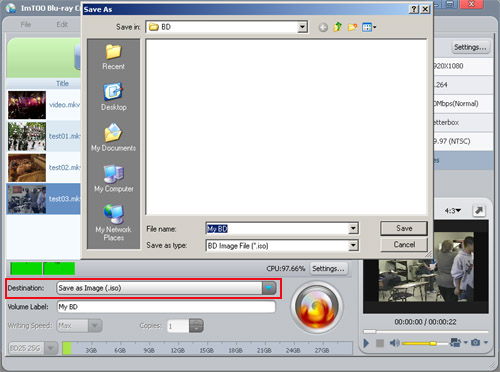 Step 4: Change output file name by entering the Volume Label.
Step 5: More advanced functions.
1. Modify output parameters. Click "Settings..." button to open the Settings window. Here you can modify:
Video Size: 1280×720p, 1440×1080p, 1440×1080i, 1920×1080i, 1920×1080p;
Codec: MPEG2, H.264;
Quality: Highest, High, Normal, Low, Lowest;
Resize Method: Letterbox, Pan and Scan, Full Screen;
Frame Rate
Deinterlace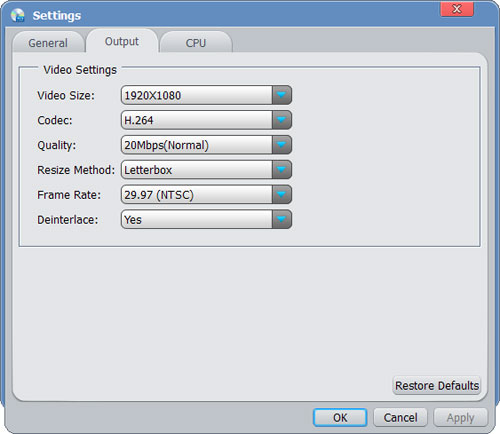 1. Add and edit subtitle file.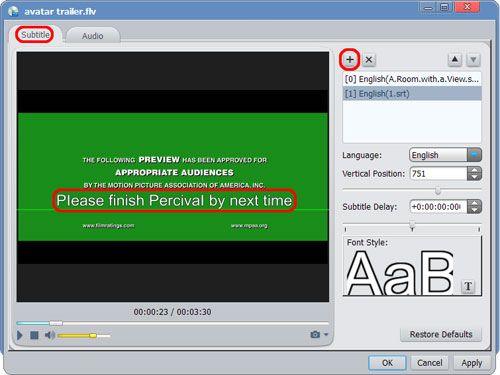 2. Add and edit audio track file.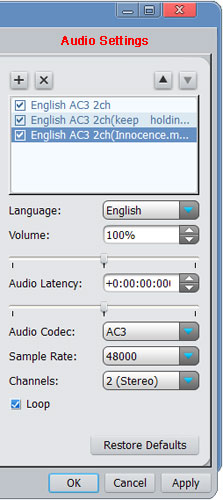 3. Clip video segment.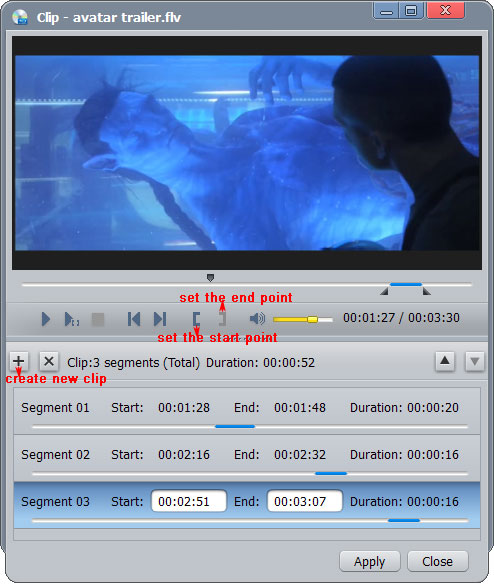 4. Edit video effects.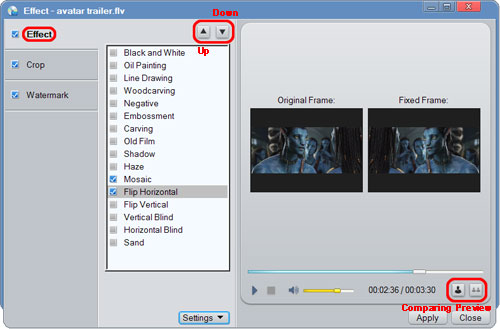 Step 6: Start burning MKV to Blu-ray disc.
Select files you want to convert and click "Burn" button on the toolbar to start convert MKV files to Blu-ray movies.
After the conversion a pop up window will remind you to insert a disc, insert a blank Blu-ray disc.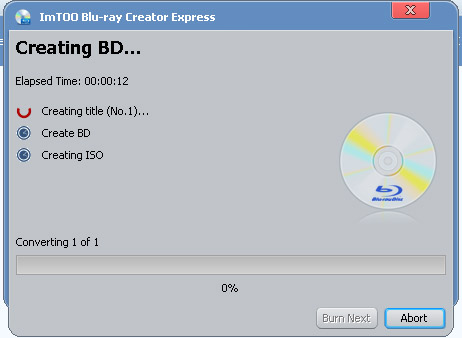 Okay, done.
Related Tips:
Add New Comment