How to burn MPEG4 to DVD?
I downloaded many classic moives with MPEG4 format,but it takes up many space on my hard disk to cause the computer to slow. Hence, I want to burn the MPEG4 video file into DVD disk to save space on computer and I can preserve them permanently. Is there any software can help me do it? Thank you in advance.
ImTOO DVD Creator is featured as a professional application to burn video to DVD. It not only can burn MPEG4 to DVD ,but also WMV, MKV, AVI, DivX, Xvid, HD camcorder videos (M2TS, MTS, TS), iPhone MOV videos, etc.This step-by-step guide shows you how to burn MPEG4 video files to DVD disc.
Guide: How to burn MPEG4 to DVD
Tools Required:
Step 1: Insert a blank DVD into your DVD drive.
Step 2: Load your MPEG4(.mp4) video files into the MPEG4 to DVD burner software.
Click "Add Video Files" button to import your video files, you can also drag and drop videos into the burner directly.
Step 3: Choose Resize method.
Click the "Resize method" combo-box, there're 3 methods for you to choose:
Letterbox: add black stripes to fit the output aspect ratio.
Pan and Scan: crop frame to fit the output aspect ratio.
Full Screen: stretch and compress frame to fit the output aspect ratio.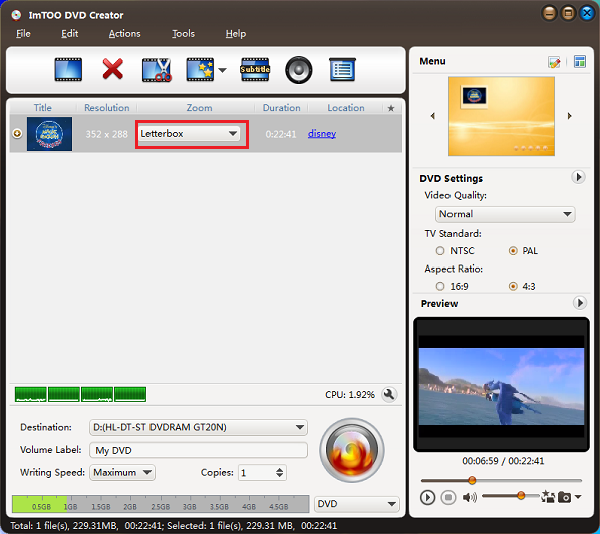 Step 4: Make DVD menu, choose background music and picture. (Optional)
Click the "Template" button to choose a menu you like.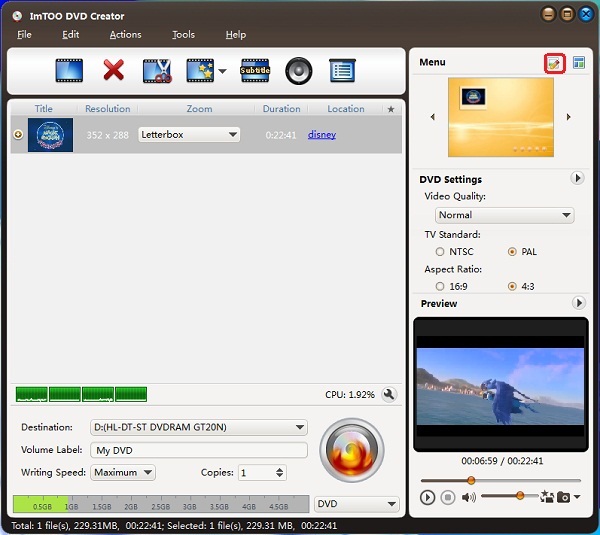 You can also set "Background Music" and "Background Picture".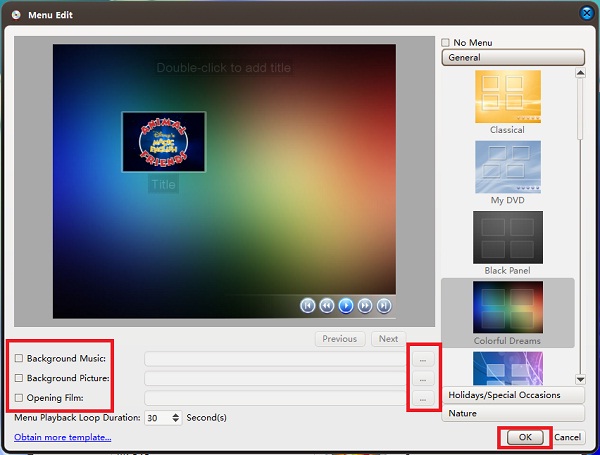 Step 5: Choose Destination.
Except for burning MPEG4 video files to DVD disc direclty, you can also convert your MPEG4 files to DVD folder or ISO image file for saving on your computer hard drive and burning to a DVD anytime you want.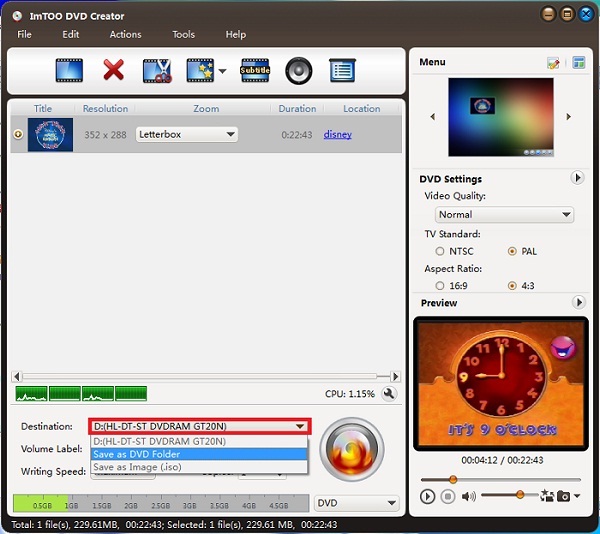 Step 6: Choose video standard according to your region.
Select "NTSC" or "PAL" video system by clicking the "Preferences" item under the "Tools" Menu.
Tip: What is NTSC and PAL video standard or system?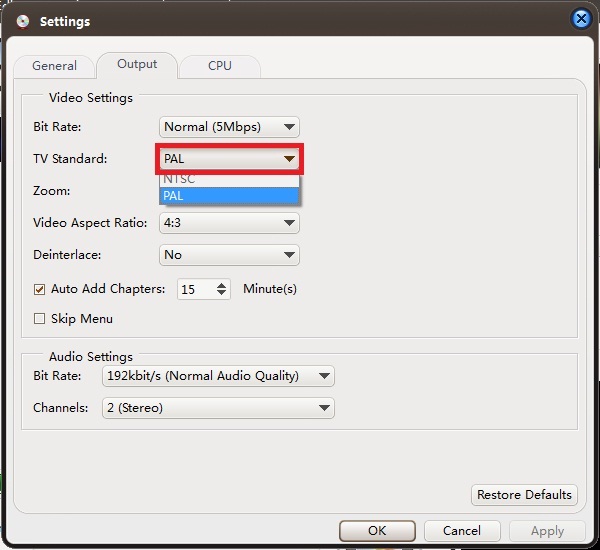 Step 7: Burn MPEG4 to DVD.
Click "Start Burn" button to start your MPEG4 to DVD burnning process.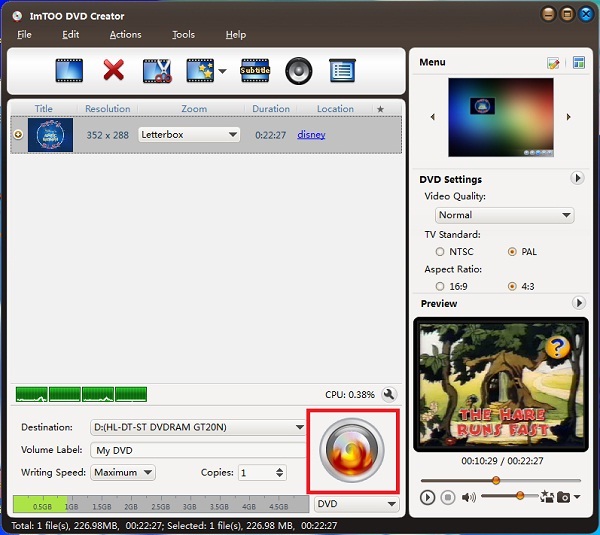 OK, done.
What is MPEG4 video?
MPEG-4 was defined by the Moving Picture Experts Group (MPEG), the working group within the International Organization for Standardization (ISO) that specified the widely adopted, Emmy Award-winning standards known as MPEG-1 and MPEG-2. Hundreds of researchers around the world contributed to MPEG-4, which was finalized in 1998 and became an international standard in 2000 and included in QuickTime in 2002.
Related Tips: